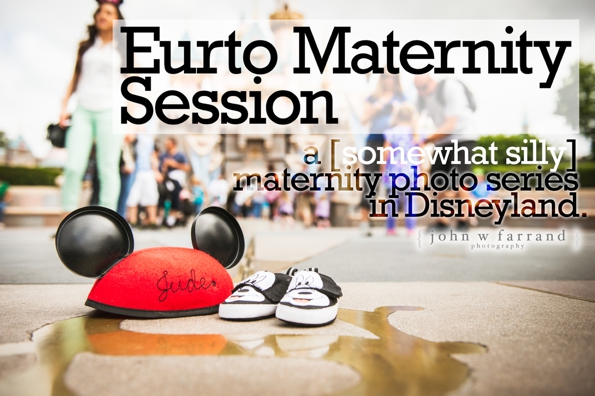 June 1, 2013
So, I don't normally shoot maternity sessions, but when Jeremy and Michelle asked us to do one in Disneyland… Well, we couldn't say no!
0 Comments
One of the greatest parts of being a lifestyle and wedding photographer, is that you really get to know your clients better than probably any other genre of photography.  A lot of times, you get to become friends of the people you shoot.  The very nature of "lifestyle" portraiture depends on a different interaction between the photographer and client than just posing and shooting.  That's even more true shooting a Disneyland lifestyle engagement or family session.
Jeremy and Michelle have become good friends of ours, and excellent Disneyland companions!  So after shooting their engagement session in Disneyland, and their wedding (which sadly was NOT in Disneyland), we jumped at the chance to do a maternity session there.  We also knew that this wouldn't be a "normal" maternity shoot.  :)  We just wanted to show how much they love each other, and how much fun they have together.  I think you can see that in these.
Thanks again Eurtos… and little Jude Michael…  We can't wait to meet you!